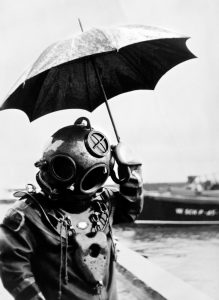 Residents of Roatan love rainy season for its ability to replenish, refresh and have an overall cleansing effect on the island and its inhabitants. The temperature drops slightly and the ground soaks in all that it can so that fresh tropical fruits and palm trees can grow throughout the remainder of the year
People who live and work on Roatan always regard it as being a lush, tropical, green Caribbean island full of amazing culture and great food. We all say that it's the emerald of the Caribbean with its vibrant hues of green meeting the stunning aqua marines and blues of the Caribbean Sea. The reason for all of that stunning natural beauty is simply the rainy season.

Of course, as a tourist, you may not be quite as thrilled should your entire vacation become a soggy, waterlogged adventure. That's understandable, but there is still plenty to do if it rains during your trip to Roatan!
Rainy season in Roatan is between October and January each year. The heaviest rainfalls occur during November and December, with more random western and northerly storms typically hitting the island in January and February. Winter is winter…we just get it a bit easier than you guys up north do!
So!?!?! Where's the upside you ask??? Rainy season in Roatan is not like monsoon season. It does not rain every single day and the island doesn't flood or get rain for months on end. There will be times when it rains like cats and dogs for a few days in a row, and there will be times when it doesn't rain for a few days in a row. If you live here, you love the changes. If you're visiting, you will likely see some rain, but likely some sun too! If you're not a scuba diver yet, and you do run into lots of rainy weather, this is the perfect opportunity to learn to dive with us at Ocean Connections Water Sports! Above the surface, the rain will deter you from lounging on the beach. Below the surface, you're wet anyway! Diving allows you to go deeper than the murky surface you might encounter while snorkeling in the rain.
Roatan is best known for its incredible SCUBA diving – and guess what? Unless a tropical storm has blown onto the island or the winds are raging from the west or the north, diving and snorkeling trips do go out every day at Ocean Connections Water Sports You can still dive because it doesn't rain underwater!! While snorkelers will find their visibility decreased during heavy rain, divers get down below the fresh water that accumulates on the surface and can still enjoy amazing visibility.
Not a diver and don't want to try? That's okay, too. There's still plenty of shopping at our duty free shops, amazing culinary adventures in our numerous international restaurants like Pazzo and Ibagari, cafes like Bean Crazy, Chestnut or Café Escondido and bars Tita's Pink Seahorse and Sundowners. There's also a rum tour. At The Roatan Rum Company you can sample a wide variety of rums all in one place. For the more adventurous, you can test your adrenaline at Jungle Top Zipline or the very popular dune buggy excursion at West Bay Tours. For the more laid back you can always ride a horse through the jungle at Barrio Dorcas Ranch  Then there is good old relaxation. There's nothing quite like a tropical rainstorm to make you sprawl out in the hammock on your covered patio and marvel at the smells of the jungle and the sounds of raindrops hitting the palm fronds. Enjoy the moment and let go of your stresses from home. At the very least, if it's raining all day and you must stay indoors, you won't get sunburned!
It Doesn't Rain Underwater…